First listed on: 03 January 2018
Research Adoption Manager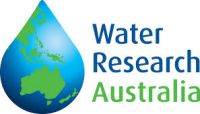 Water Research Australia Limited (WaterRA) is a national not-for-profit company, established and funded by its members, to undertake collaborative urban and regional water research that delivers value at the national and local scale.

WaterRA is headquartered in Adelaide with a second office in Melbourne and members across Australia.
WaterRA is a leading provider of research services to the vitally important water sector and an exciting new opportunity has emerged for a Research Adoption Manager to assist our members get the best value from research findings.
Reporting to the Chief Research Services Officer this newly created role within the Research Services team has main responsibility for driving the translation, uptake and adoption of research findings for our members. Other key responsibilities include:
leading the development, enhancement and application of WaterRA's research translation and adoption capability program;
contributing to the development and delivery of products and services that enable collaborative research and build capability among WaterRA's members;
establishing and maintaining productive relationships with key stakeholders including water utilities, research institutions and other industry organisations; and
actively supporting WaterRA's corporate business developments and improvements.
Tertiary qualifications in science, engineering, and/or communications or a related discipline are essential with operational experience in the water sector desirable. Experience in translation of technical information into knowledge outputs for varying audiences, along with experience in project management in an R&D or technical environment, will be integral to success in this role. Skills in science communication, technical writing, graphic design, digital media and use of visual packages will be highly regarded.
In addition to upholding and demonstrating the WaterRA values, the suitable candidate will demonstrate a proven ability to work autonomously and flexibly across multiple technical areas, and to establish and maintain strong stakeholder relationships. They will be proactive and positive, customer-focused, a good listener, innovative and creative, articulate and confident in presenting at events and facilitating workshops. Flexibility in some interstate travel is also required.
This is a unique opportunity to be part of a leading provider of research that benefits our community.
For further information on our client, please visit waterra.com.au
Applications in Word format only should be forwarded to Justin Hinora by email to 22600@hender.com.au
Telephone enquiries are welcome and may be directed to Justin or Emily Taliangis on (08) 8100 8849.
Please click the 'Apply' button below.

Location:

VIC
NSW
SA
Work Type:

Full Time
Category:

Communications, Engagement & Facilitation
Engineering
Media/Marketing/Public Relations
Project Management
Research/Scientific