Assessments and Approvals Officers - Albury/ Deniliquin (Water Regulation) - [Archived Advertisement]
First listed on: 29 October 2018
Assessments and Approvals Officers - Albury/ Deniliquin (Water Regulation)

Job No: WaterNSW955
Location: Albury

WaterNSW - Multiple opportunities available!
Assessment and Approval Officer - WaterNsw
We are currently looking to fill multiple opportunities across the South and Central West of NSW. If you are an exceptional customer focused operator with an interest in working with customers to ensure effective outcomes, then keep reading!
Locations:
Albury or Deniliquin (Level 9/10 salary starts at 97,897)
Albury (Level 4/5 salary starts at 80,377)
Note: We offer some flexibility with location and salary is negotiable dependant on skills and experience.
At WaterNSW our goal is to ensure we go above and beyond our customers' expectations. We supply and seek to improve availability of water that is essential for water users and the communities throughout NSW. We do this by providing efficient and timely services to customers for water licences and approvals for surface water and groundwater.
You will provide information, expert advice and services to customers, employees and stakeholders to improve understanding of the regulatory framework for water and enable customers to secure and manage their licences consistent with relevant legislation & WaterNSW standards.
What is required – 4/5
Administrative experience, including experience in spatial and textural databases
Exceptional customer service and communication skills
Knowledge of legislation and other regulatory instruments relevant to water regulation and natural resource management
NSW drivers license
What is required - Level 9/10:
In this leadership role, you will be responsible for supervising, motivating, managing and delegating the workflow and providing technical support and guidance for the more complex matters to an energetic team on a daily basis. You will be the contact point for all team members, bringing demonstrated communication and mentoring skills.
Key to your role will be to undertake and review environmental and technical assessments and provide input into the assessment and determination of complex planning and development applications and water access licence, dealings and approval applications ensuring informed, accurate and defensible determinations.
You will be driven to achieve outcomes and thrive in an environment where you have clear deadlines and expectations set. You will enjoy working within a team and take accountability for your work outputs. Focussed, hardworking and committed you are not interested in issues rather; you want to find the solutions that drives results.
Degree in Science, Natural Resource Management or related discipline or equivalent experience
Demonstrated understanding of the aims and principles of sustainable natural resource management.
Comprehensive knowledge of legislation and other regulatory instruments
Resolving customer matters to ensure effective outcomes.
Strong technical and practical expertise in water resource and environmental management
Intra state travel
NSW drivers licence
Probity checks
The successful applicant will be required to undergo pre-employment check/s including a National police check, Medical check and Working with Children Check. Any offer of employment will be subject to successful clearance of this/ these check/s.
For further information on the role please email : Recruitment@waternsw.com.au OR contact Tracey Scarfone, Manager Water Regulation South : 0428 417687 or 0269 539824
To apply please complete your personal details and submit your cover letter and resume below. Applications close 12th of November 2018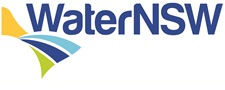 Closing Date:

12 Nov 2018
Location:

NSW - Albury
Salary:

Level 4/5 salary starts at $80,377. Level 9/10 at $97,897
Work Type:

Full Time
Category:

Administration/Customer Service
Natural Resource Management
Planning
Pricing/Regulatory Affairs
Regulatory/Licensing
Water Supply/Storage