Asset Management System Specialist - [Archived Advertisement]
First listed on: 14 December 2021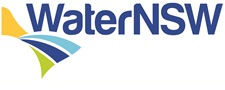 Asset Management System Specialist
We are NSW's bulk water supplier, river operator and your one-stop shop for licensing, water trades and water information. We supply two thirds of water used in NSW from our 42 dams, rivers and pipelines to regional towns, irrigators, Sydney Water and local water utilities. We also own and operate the largest surface and groundwater monitoring network in the southern hemisphere and build, maintain and operate essential infrastructure.
As an Asset Management System Specialist, you will provide expert technical support and advice to deliver an Asset Management System compliant with ISO55001 including: Asset Management Policy, Strategic Asset Management Plan, systems, programs, documents and reports, for the whole of life management and operation of assets and put safety first.
This is a Permanent, Full time role reporting into the Asset Systems and Information Manager.
Key responsibilities:
Lead strategic asset management projects and initiatives in accordance with project deliverables and service level agreements.
Provide specialist technical advice and support across WaterNSW to deliver asset management policies, strategies, plans and standards.
Maintain and ensure the business understanding and adoption of the Asset Management System principles, in line with Australian and international best practice guidelines and standards, including certification with ISO55000.
Undertake the ongoing development, review and audit of the asset management system and processes to ensure continued compliance with the Asset Management Policy, Strategic Asset Management Plan and Operating Licence(s).
Skills and Qualifications required:
Demonstrated extensive knowledge and experience in Asset Management
Working knowledge of international asset management and risk standards, IS055000 (Asset management) and IS031000 (Risk Management)
Experience in risk analysis, evaluation and assessment to meet business objectives.
Experience in producing asset management strategies, policies and practices within the context of a Strategic Asset Management Plan.
Experienced communicator with a capacity to prepare complex technical reports, briefing papers and presentations.
Experience in the development and implementation of certified business management systems (Asset Management, Quality, Environmental or similar) – desired.
Ability to work autonomously and within a team environment
Current NSW Drivers Licence
In Return
Flexible work location – within NSW
9 day fortnight
Attractive remuneration package
Great workplace with good job variety
This is a unique opportunity to work in an organization that values and embraces diversity, and is committed to ensuring it's employees reflect the NSW community it serves.
WaterNSW is committed to the safety of employees and wider community, as such, full vaccination against COVID-19 will be a condition of entry to all our workplaces. All applicants will need to meet this condition.
Probity Checks:
The successful applicant will be required to undergo?pre-employment checks including a National police check and?Medical check. Any offer of employment?will be subject to successful clearance of these checks.?
For further information regarding this position, please refer to the attached Position Description .Queries may be directed to Recruitment@waternsw.com.au
Please complete your personal details and submit a cover letter and resume below. All applications must be submitted online.
Please note - Only shortlisted candidates will be contacted.
Applications close on 16 January 2022
Closing Date:

16 Jan 2022
Location:

NSW
Work Type:

Full Time
Category:

Asset Management
Legal/Compliance/Risk