Water Monitoring Team Leader
First listed on: 28 July 2022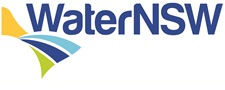 Water Monitoring Team Leader
About Us
We are NSW's bulk water supplier, river operator and your one-stop shop for licensing, water trades and water information. We supply two thirds of water used in NSW from our 42 dams, rivers and pipelines to regional towns, irrigators, Sydney Water and local water utilities. We also own and operate the largest surface and groundwater monitoring network in the southern hemisphere and build, maintain and operate essential infrastructure.
We are currently seeking an experienced Water Monitoring Team Leader to join our Narrabri team. The purpose of this role is to provide leadership and supervision to a team in operation and management of water monitoring networks and the collection, analysis, management and dissemination of accurate water monitoring data, ensuring timely provision accuracy and quality for all stakeholders and to put safety first.
Key Responsibilities will include:
Provide technical advice, supervise, train, schedule work programs and coordinate resources within the assigned region to effectively deliver operational requirements.
Effective installation of new, or refurbishment of existing, water monitoring sites including procurement of materials and management of contractors, appropriate to the needs of the network and in a cost-effective manner
Lead and support continual improvement of the implementation and maintenance of quality assurance systems, management of audit programs and contribute to the development of work instructions and procedures
Supervise the coordination, collection, verification and archiving of high quality and consistent water monitoring data and information to define criteria and organisation standards.
Manage, operate and maintain a broad network of water monitoring infrastructure, instruments and data bases for the collection and transmission of water monitoring data to organisation standards.
Skills and Qualifications required:
Undergraduate degree or Diploma in Water Operations (hydrography), Science, Engineering, Asset Management or equivalent experience in an appropriate field
Proven supervisory experience with the ability to provide leadership, develop teamwork, provide training for staff and to continuously improve operational performance
Strong experience in the collection, storage and management of environmental monitoring data.
Good knowledge of water management issues and environmental processes
Strong swimming experience, First Aid Certificate, Boat Licence, and willingness to 4WD
Current NSW driver's licence
What we are offering
Permanent, Full time
9 day fortnight
A flexible, family friendly workplace
Diverse and supportive team environment
WaterNSW is committed to the safety of employees and wider community, as such, full vaccination against COVID-19 will be a condition of entry to all our workplaces. All applicants will need to meet this condition.
Probity Checks:
The successful applicant will be required to undergo pre-employment checks including a National police check and Medical check. Any offer of employment will be subject to successful clearance of these checks.
For further information, kindly refer to the attached Position Description .Queries can be directed to Recruitment@waternsw.com.au
Please complete your personal details and submit a cover letter and resume below. All applications must be submitted online.
Please note - Only shortlisted candidates will be contacted.
Applications close on 15th August 2022
Closing Date:

15 Aug 2022
Location:

NSW - Narrabri
Work Type:

Full Time
Category:

Asset Management
Data Collection/ Analysis
Engineering
Ground/Surface Water
Hydrography
Management/Leadership
Operations/Production
Service Delivery
Water Quality Monitoring and Analysis