First listed on: 19 May 2017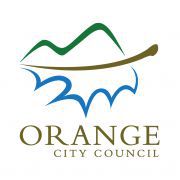 Council is currently looking for a mechanically minded team player to join the Water Treatment team.
In this critical role you will be responsible for operating and maintaining Council's Water, Stormwater and Sewage Treatment facilities including water and sewage treatment plants, pump stations, water storage reservoirs, bores and water supply dams.
You'll undertake a variety of different hands on and computer based duties including:
Operating and maintaining water, sewage and stormwater treatment facilities, conducting minor maintenance on pumps, motors, and equipment as required
Performing general day to day housekeeping duties such as hosing, sweeping and cleaning
Loading and transporting treatment facility waste products such as biosolids
Conducting water quality (and/or soil) analysis and monitoring, reporting on field and computer observations, faults, anomalies and adverse trends
Undertaking general administrative duties including data entry
Ensuring all work is undertaken in accordance with site specific WHS requirements
This is a great opportunity for someone to start their career in the Water Treatment industry, or for someone to gain even greater skills and experience.
So what do we need?
We need someone who is physically capable of working in a water and sewage treatment environment.
Someone who can work as part of a team as well as unsupervised.
Someone who's mechanically and technically minded, who has a good eye for detail and problem solving.
Someone who is able to work a weekend and on call roster.
Someone who's safety minded and who understands the health and environmental obligations of treating water, stormwater and wastewater.
So what do you need?
To be successful in this position you need to have experience in a similar role and have the ability to perform the physical activities required for the position. You also need to have a General Construction Induction Card (White Card) and a current Class C Drivers licence. If you don't have qualifications in Water Treatment, you need to be ready and willing to successfully undertake and complete all study and courses required.
Other Important Details
Enquiries: Telephone Geoff Warren on 0419 267 869 for further information.
Closing Date: 11.00pm AEST on Sunday 4th June 2017.
For more information and to apply please visit our website www.orange.nsw.gov.au/employment

Closing Date:

04 Jun 2017
Location:

NSW - Orange
Work Type:

Full Time
Category:

Wastewater
Water Treatment