First listed on: 25 July 2017
James Cook University (JCU) is committed to creating a brighter future for life in the tropics world-wide through graduates and discoveries that make a difference. We now have an exciting opportunity for a full time, Research Associate: Quantitative Ecological Modeller based at our Townsville campus for a 3 year fixed term role.
The ARC Centre of Excellence for Coral Reef Studies at James Cook University is seeking an outstanding early-career research associate with expertise in quantitative ecological modelling, from backgrounds such as quantitative ecology or applied mathematics.
ARC Centre of Excellence for Coral Reef Studies
The ARC Centre of Excellence for Coral Reef Studies is leading world renowned coral reef research group, encompassing >250 researchers and graduate students, with ongoing research projects in 30 countries. The vision of the Centre is to provide the knowledge necessary for understanding the world's coral reefs and their interaction with people in order to foster their sustainable use, secure the benefits they provide to tropical societies and economies, and enhance the effectiveness of coral reef management world-wide.
What you can accomplish in this role
This position will provide the opportunity to collaborate with leading researchers in the ARC Centre of Excellence for Coral Reef Studies. You will conduct research to support key aspects of Dr Michael Bode's ARC Future Fellowship project on understanding the ecological and conservation consequences of larval dispersal in reef fish and corals.
You will be provided with exceptional support to develop an independent ongoing program of research that suits your interests and abilities.
What you can bring to this role
PhD degree qualified, you will have formal training in applied mathematics and/or a proven ability to undertake computationally sophisticated research in quantitative ecology and experience in developing and interpreting biophysical dispersal models. You will have an outstanding publication record for stage of career and have the potential to develop and implement exciting, question-driven research.
Why is JCU right for you?
JCU offers a culturally diverse working environment with opportunities for professional and personal growth as well as diverse career opportunities. JCU prides itself on being dedicated to teaching, learning and research that is not only of high quality, but also delivers practical benefits to the peoples and industries of the region and the tropics worldwide.
employer contributed superannuation of 17%
five weeks annual recreation leave
ongoing professional development and support
live and work in the beautiful north Queensland tropics
If you would like to contribute to this valuable area of our University please obtain further information and apply via the JCU website.
Vacancy Number: 16093
Applications close: 11.00pm Sunday 13th August 2017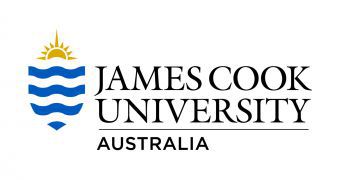 Closing Date:

13 Aug 2017
Location:

QLD - Townsville
Work Type:

Full Time
Category:

Data Analysis
Marine Biology/Ecology
Research/Scientific