First listed on: 02 September 2019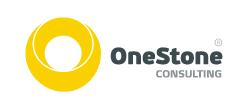 Senior Water Systems Engineer / Modeller
Our Company
One Stone Consulting is a leading water systems consultancy, with a refreshingly collaborative approach to water system design and a wealth of experience throughout Australia and internationally. We provide a range of water system analysis, design and optimisation services, which we adapt and integrate to provide a complete solution to our clients' unique water management challenges.
What sets us apart is how we go about achieving more efficient and sustainable solutions for our clients. We do this by taking a whole of system view, considering not only the technical aspects of a water system, but also the way the system is managed and operated. This enables us to look beyond the scope of our projects and provide more comprehensive and holistic solutions to our clients.
The Opportunity
Since founding One Stone Consulting in 2010, we have built a reputation as WA's leading water systems consultancy. Our growth is attributed to strong technical skills and leadership, word of mouth, repeat business and Award-winning projects for our clients.
We are currently experiencing significant growth in projects for the WA Mining Industry and water utilities on the East Coast of Australia. After years of running a successful business, we are currently building on this success by creating a high performing team to service our growing client base.
We currently have an exciting opportunity for a down-to-earth, motivated and self-driven Senior Water Systems Engineer / Modeller to join our consultancy.
The Role
As the Senior Water Systems Engineer / Modeller reporting directly to the Managing Director you will:
Deliver high quality technical advice and outcomes.
Undertake hydraulic modelling studies and field investigations on water and wastewater pump stations and pipeline systems.
Manage a team of engineers to deliver project outcomes to a high standard within the project budget and schedule.
Meet/exceed client expectations through effective communication with clients and key project stakeholders.
Skills & Experience
The successful applicant will be a qualified water systems engineer who has:
Bachelor's or Masters' degree in a relevant engineering discipline (Civil, Environmental, Mechanical or Process).
7 to 12 years' experience in water supply, wastewater, mine dewatering or related field.
Competent user of one or more of the following hydraulic modelling packages: WANDA, WaterCAD/HAMMER, InfoWorks WS/InfoSurge.
Strong skills and experience in hydraulic (network) modelling, analysis and design of water distribution networks, and water and/or wastewater pump station and pipeline systems.
Strong skills and experience in water hammer (pressure transient) analysis for pipeline systems strongly preferred.
Strong analytical ability, excellent written and oral presentation skills.
Mining industry experience (mine dewatering and water supply) preferred (but not essential)
What's on Offer
A long-term role within an outstanding and growing water systems consultancy.
Challenging and exciting projects working on complex and dynamic water systems.
A supportive and tight-knit team culture where creativity and innovative thinking are valued.
The opportunity to work closely with the managing director and owner of the business with emphasis on your professional and personal growth.
Opportunities to showcase not just your technical and team management skills, but also to get involved in various aspects of the business including Research & Development.
Work and live in one of the worlds' most liveable cities; family friendly with Perth's beaches at your doorstep.
Competitive salary and package.
At One Stone Consulting, we aim to 'change the course of water system design' with talented people who share our values of Integrity, Quality and Innovation, working together to deliver the best solutions for our clients.
How to apply
Does this sound like you? We look forward to receiving your application.
Please provide a cover letter and up-to-date copy of your CV together with your application.
You will need to apply directly to One Stone Consulting to be considered. You will not be considered if you are being represented by a recruitment agency.
Location:

WA - Perth
Work Type:

Full Time
Category:

Engineering
Small Water and Waste Water Systems
Stormwater/Drainage
Wastewater
Water Supply/Storage